Professional Strategies for Grabbing Buyers' Attention
Proper staging is a vital element of a sound marketing strategy when selling
Summit real estate
. Utilizing effective staging strategies can capture more interest from potential buyers, lead to a faster sale, and increase the potential for higher offers. This article will provide staging and
open house tips for sellers
that are sure to impress home buyers.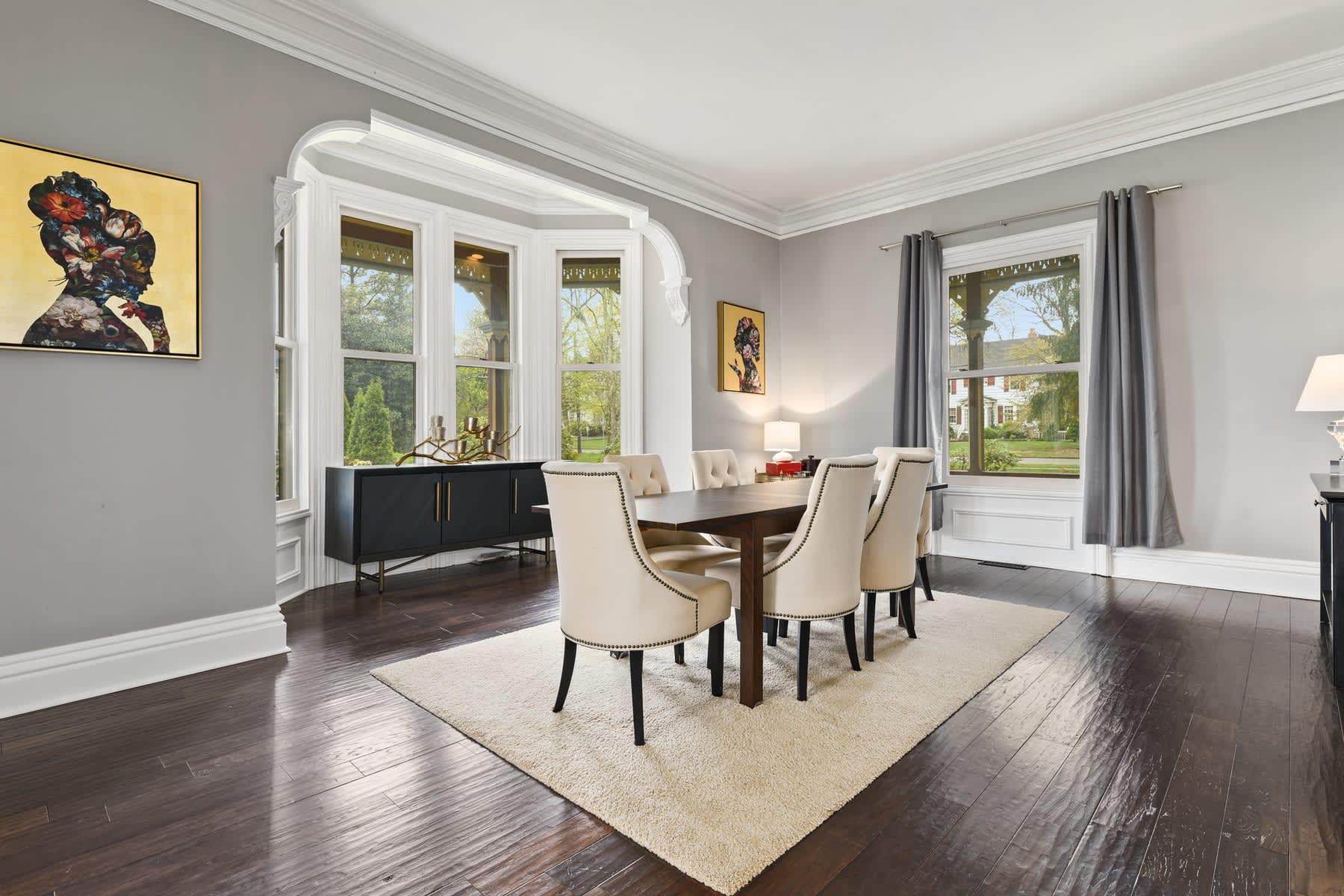 Productive Planning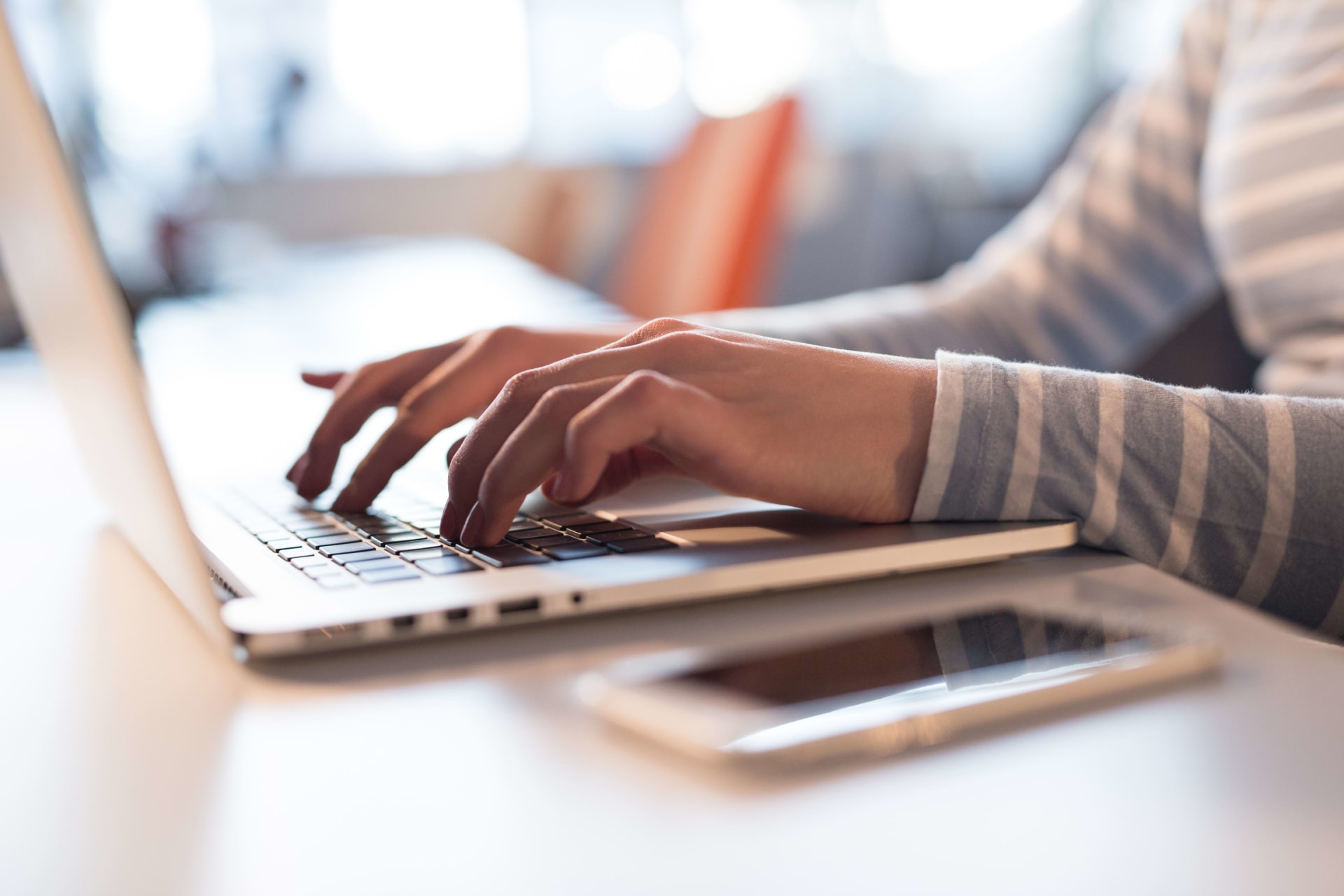 After living in a house for a while, it's easy to overlook many things that need to be repaired, refreshed, or updated. So when preparing to stage a home, the first step is to see it through a buyer's eyes. Doing a walk-through with a professional real estate agent or someone who will be honest can be helpful. Take notes as you proceed through the house and property, jotting down everything that needs to be addressed. Sometimes the list will be relatively short and manageable, while it may be quite overwhelming at other times. Remember, you probably won't do everything on the list, and you can always hire outside help. Before beginning any work, discuss the items on the list with a Summit real estate agent and pare it down to the things you both agree are necessary.
Begin With the Basics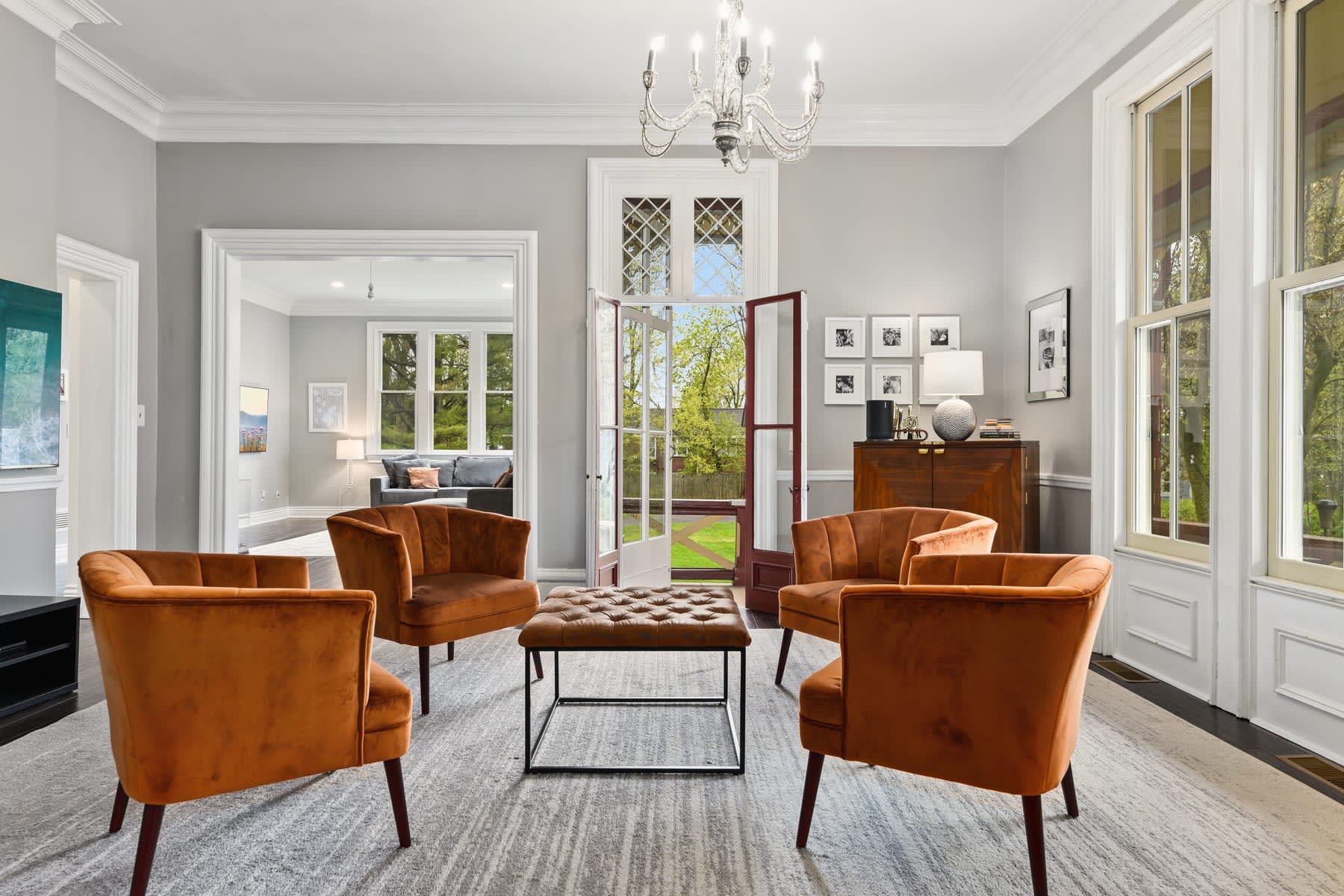 With your to-do list in hand, staging your
Summit real estate
will commence with addressing the basic tasks of decluttering, repairs, repainting, top-to-bottom cleaning, and depersonalizing. Getting rid of clutter is extremely important. You'll never impress a buyer with random items on every flat surface, closets filled to capacity, and books spilling off over-filled shelves. Nor will they be enticed by garages too cluttered to park a car inside or basements full of boxes. Your marching orders are to downsize and minimize as much as possible, including excess furniture. Every room should feel neat, organized, and spacious.
With the clutter out of the way, it will be much easier to attack the other items on the list. Have damaged drywall and trim repaired or replaced. Steam clean carpets or have new flooring installed. Have hardwood floors cleaned and polished, or if they are too worn, consider hiring a professional to have them refinished. Finally, have the house's interior repainted for a fresh new look. Avoid using dark or bold paint colors; select neutral shades like pale gray, almond, or cream. The ceilings and trim should be painted white. Additionally, any other essential repairs should be made at this time.
Finally, one of the most important
open house tips for sellers
is that the entire home should be totally cleaned from top to bottom and depersonalized. There are many excellent cleaning companies available that can get your house sparkling in a fraction of the time it would take for you to do it. Just be sure to share the specifics of what needs to be done, so they have a detailed scope of work. After cleaning, you'll need to go through each room and remove family photos and other items that associate the home with your family. By eliminating those items, guests can better imagine the house as their own.
Eye-popping Exteriors
With the lion's share of the interior spaces ready for finishing touches, it's time to turn your attention to the home's exterior. One of the most useful ways to spruce up the outside of
Summit real estate
is to have the siding and brickwork power-washed. You'll be stunned by how much newer and fresher a home will look afterward! While you're at it, you may also want to have the sidewalk, patios, and driveway power washed. If the home has exterior trim with dull or chipping paint, those surfaces should be scraped, repainted, or replaced.
Beautiful landscaping is a surefire way to create jaw-dropping curb appeal. Keep the grass mowed and trimmed. Have new mulch installed in garden beds, and consult with a landscaping professional for ideas to add touches of texture and color to your yard with shrubs, flowers, and natural stone. Update the look with new light fixtures, a classy mailbox, and new house numbers. Finally, take some time to dress up porches and patios with comfortable outdoor furniture and some potted plants. Then take a step back and be amazed at your home's phenomenal curb appeal!
Incredible Interiors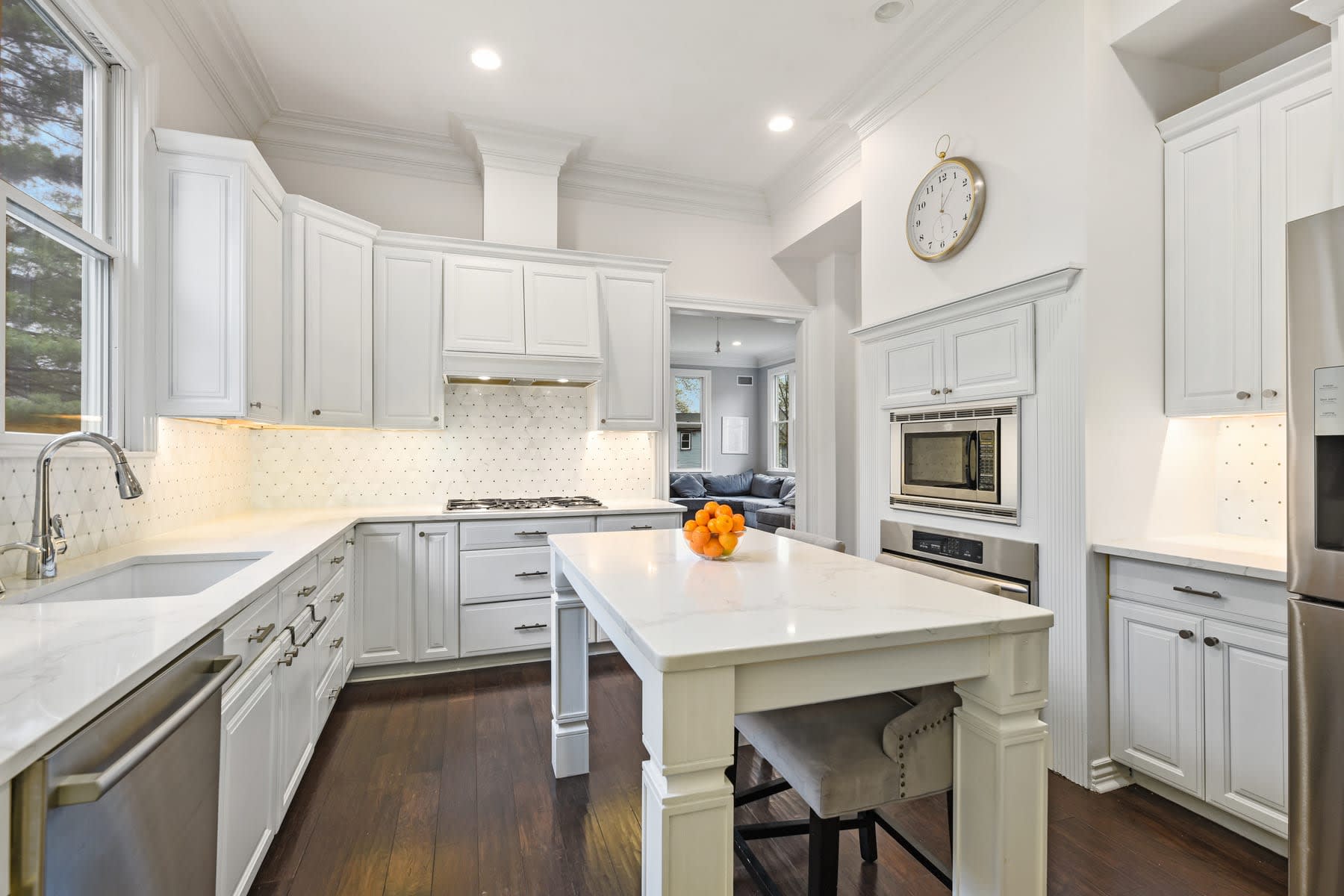 Having completed the basics and improved the home's curb appeal, it's time for the finishing touches that are sure to make your
Summit real estate
grab buyers' attention. A professional home stager is a fantastic resource for creating impressive interior spaces, beginning with the kitchen and bathrooms. Buyers will spend the largest proportion of their time in these two rooms, so extra time and attention should be given to updating their appearance and functionality.
It's easy to spend a fortune updating and renovating kitchens and bathrooms, but that isn't always necessary. Sometimes the space just needs a strategic facelift. If replacing the cabinetry isn't ideal, get some quotes for having them professionally repainted, or consider getting a new door and drawer fronts for an updated look. Unattractive vanities and countertops ruin the visual appeal, so replacing them is usually worth the effort. Modern natural and engineered materials can really enhance the look of a kitchen or bathroom. And to emphasize the clean, uncluttered appearance, keep all surfaces cleared of extraneous things except for one or two decorative items.
In the other rooms, one of the best
open house tips for sellers
is to arrange furnishings to enhance the spaciousness and purpose of each room. Subsequently, incorporate artwork, potted plants, lighting, throw pillows, and small area rugs to add color, texture, and a feel of luxury and sophistication. Remove waste baskets and clothes hampers whenever the house is being shown. Brighten up rooms by turning on lights and opening shades and curtains. Try to make bedrooms gender-neutral by using white bed linens and curtains. With more and more people working remotely, spare bedrooms can be staged as office space, adding another appealing element to the home.
Get Ready to Sell
Staging a home is a fundamental part of a robust marketing plan. Proper staging of
Summit real estate
includes basic cleaning, decluttering, painting, and repairs, and may involve some updating and renovation. Staging that will impress buyers begins with excellent curb appeal and attractive outdoor spaces. The interior of the home sparkles with fresh paint, gleaming finishes, beautiful bathrooms, and a modern, updated kitchen. Every room is free of clutter, has a well-defined purpose, and offers a comfortable and inviting ambiance. Plants, artwork, and colorful textiles are used strategically to create interest and add splashes of color. By following these home staging strategies, you are sure to impress in Summit.
For more information or assistance with buying or selling in Summit
, contact the
Michelle Pais Group
. Our dedicated, knowledgeable, and experienced agents will provide unparalleled service and expertise for all of your real estate needs.