The process of buying a new home in New Jersey can be quite overwhelming.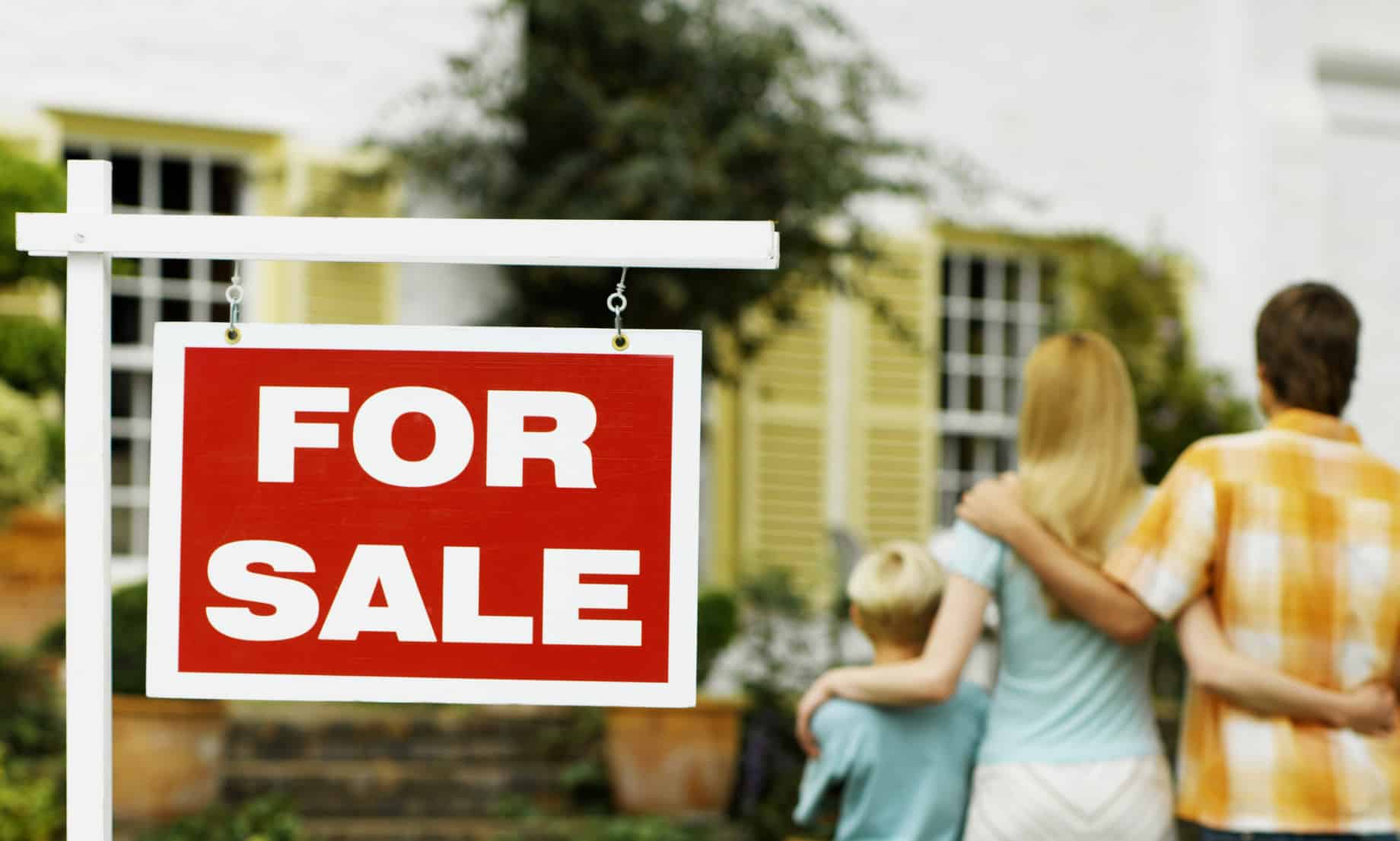 New Jersey has some of the highest prices for real estate and is densely populated. Without the proper guidance, you may end up buying a home that is priced above market value. Buying a home at fair market value is what every homeowner strives for. After the transaction is completed, some new homeowners may realize that the house they just bought and moved into was overpriced. That can be a devastating feeling for you and your family. Let's discuss the best way to find your dream home and have it fit perfectly in whatever budget you have.
First, let's take a look at the pros of owning your own home in New Jersey. Being a homeowner has a multitude of benefits ranging from tax credits, equity, and possible investment, and it is the American Dream to own a home.
Once you are a homeowner, you have a lifetime investment in something that you and your family will cherish for generations. In fact, your home may appreciate 3% annually, so whenever the time is right to sell, you may make a profit which is a wonderful thing for anyone.
On the flip side, there can be a few things that one can consider a con of buying a home in New Jersey. In most cases, especially in New Jersey, buying a home is usually an expensive process. Paying above a fair market price for a home is something that you must avoid and with the help of the right real estate agent, they will make sure you are not taken advantage of during the process. This leads us to another potential con and that is the actual process of buying your new home. This can be a daunting one and can take more time than you originally thought, but with the proper patience and guidance from a trusted agent, these cons can be limited and in most cases eliminated entirely. Let's now take a look now at the most cost-effective way to buy your new home.
Something that happens all the time in the real estate industry is finding your dream home and finding out that you cannot manage its price. Luckily we have multiple solutions to this issue and will assure you that you can indeed become a homeowner in New Jersey and move into your forever home. It may sound like a word people try to avoid, but a loan or mortgage is a great solution to making your dream happen. Many people are a little weary of taking out a mortgage since they are uncertain of what the future holds for them financially. This is quite common and qualified mortgage professionals are specially trained and know the laws so they will be able to assist you during this process. To qualify for certain mortgage loans is relatively simple just as long as you do not default on the terms of repayment. With the right agent, mortgage, and mortgage professional, you will be moving into your dream house in no time and well within the budget that you are comfortable with. Let's take a look at some key elements of the mortgage industry and how to avoid some potential pitfalls.
Before applying for your mortgage loan, it is good practice to analyze their repayment methods and interest rates. You should know what sort of down payment you are comfortable with and what has required as well as your personal credit history, and your debt-to-credit ratio. Once you know your credit history and what is required by your potential lender, applying for mortgage loans would definitely be your next step assuming you and your family are comfortable. There are a few types of Mortgage loans that we will go over to better explain the benefits of each one. FHA loans and conventional loans are extremely useful in helping prospective home buyers to acquire their dream homes as cost-effectively as possible.
Getting an FHA Loan in New Jersey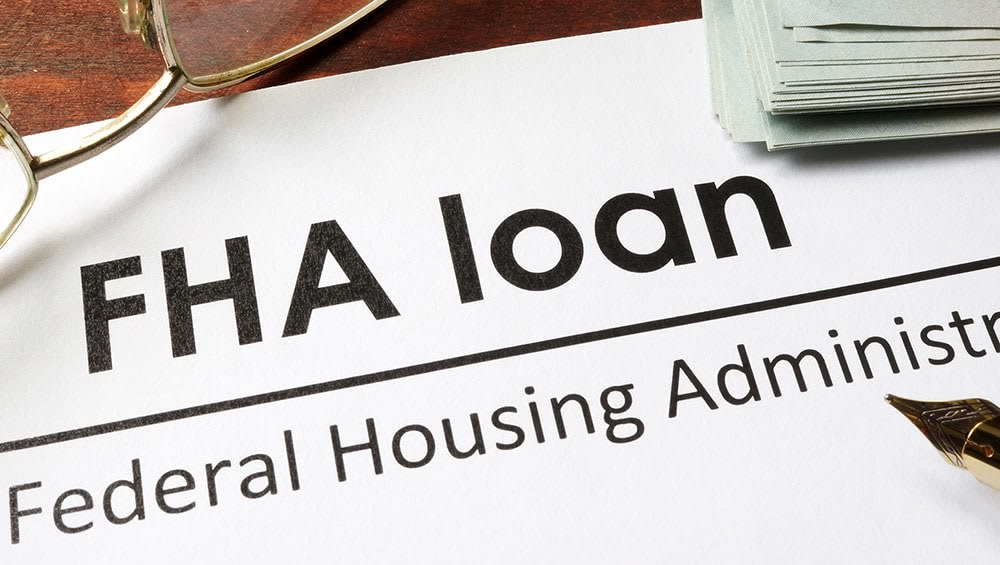 An FHA loan is a mortgage that's insured by the Federal Housing Administration (FHA). They are popular especially among
first-time home buyers
because they allow down payments of 3.5% for credit scores of 580+. However, borrowers must pay mortgage insurance premiums, which protects the lender if a borrower defaults.
Borrowers can qualify for an FHA loan with a down payment of as little as 3.5% for a credit score of 580 or higher. The borrower's credit score can be between 500 – 579 if a 10% down payment is made. It's important to remember though, that the lower the credit score, the higher the interest borrowers will receive.
Acquiring this type of loan to buy your dream home on a budget has been one of the best things that happened in the real estate industry, thanks to its low down payment. If you are looking to buy a home on a budget, you should strongly consider this type of loan. The main aim of this loan is to help low and middle-class families to get houses at affordable prices.
Conventional Loans in New Jersey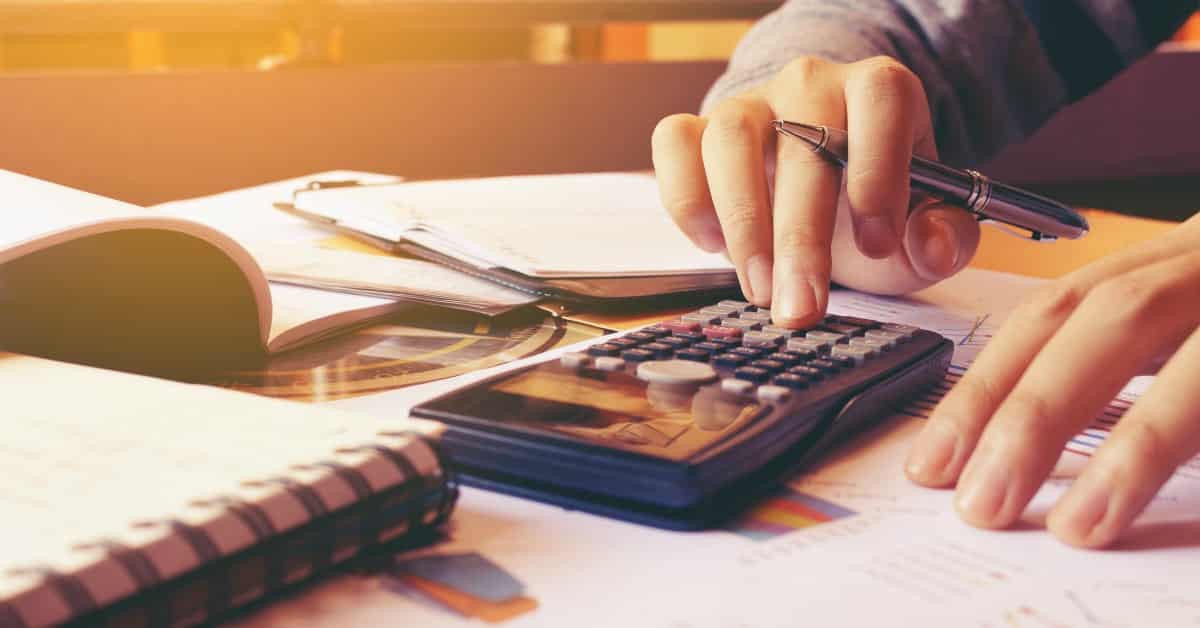 Woman using calculator with doing finance at home office.
A conventional mortgage refers to a loan that is not insured or guaranteed by the federal government. A conventional, or conforming, mortgage adheres to the guidelines set by Fannie Mae and Freddie Mac. It may have either a fixed or adjustable rate. Unlike the FHA, conventional loans are not insured by federal governments. These loans require a down payment/equity of as little as 3% for a fixed rate term or 10% for an adjustable rate.
How Does Your Down Payment Affect Your Monthly Payments?
Just like any loan at any institution, the more money that you put down upfront directly relates to the monthly payments. More down payment means the lower your monthly responsibility is. Choosing what is best for you and your family is key.
A conventional loan down payment is usually higher than FHA but still varies from lender to lender. It ranges but the average is about 20% of the total cost of the home. The down payment may also depend on the borrower's credit history, not just their credit score number. It is a great idea to clean up your credit history as much as you can before you apply for mortgage loans because a good credit history may guarantee you lower interest rates. This is the ideal situation because it will ultimately lower your interest rate and save you money while paying back the loan over time.
Evaluate each lender's required down payment, estimated monthly payments, and interest rates to ensure that you will be comfortable with the terms of repayment.
In conclusion, if you are looking for the cheapest way to buy a house in New Jersey, the answer is simple. Do your homework. With the correct knowledge of credit scores, the best real estate agent to guide you, as well as the perfect mortgage professional, you will end up spending a lifetime of happiness in your dream home. The process of buying a house should never be rushed, but with patience and understanding the industry, you will be able to buy the perfect home at the perfect price.