You've thought about promoting your home listing on Facebook, but you're wondering if it's worth the time and effort. Here are a few reasons why you should give it a try.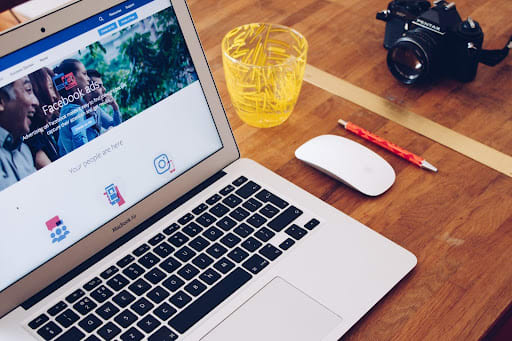 As much as you may hate seeing ads pop up on your Facebook page, you can't argue with their effectiveness. After all, how many times have you purchased an item after seeing it pop up while scrolling your news feed? If you want your home to have the same sort of selling potential, you can share your home listing on Facebook and encourage your friends to repost. Here are a few of the benefits of promoting your home sale in this way.
1. Better Lead Generation
Nearly three billion people log into Facebook every month
. Although the vast majority of them aren't shopping for homes for sale in Westfield, NJ, chances are that you'll find several potential buyers on the platform. Furthermore, when your post receives engagement, such as comments or likes, there's a greater chance that your post will show up in other people's newsfeeds.
2. You Can Target Specific People
If you choose to promote your home's listing on Facebook, you can run the ad for people in a specific age range or within a certain number of miles of your locations. These people are more likely to engage with your ad, which is important because if too many people classify the ad as irrelevant or uninteresting, Facebook can pull the ad altogether.
3. It's Inexpensive
Facebook offers a wide range of options when setting up an ad
. Dollar for dollar, it's one of the cheapest ways to reach a wide number of people. Packages start at the cost of a cup of coffee per day. You can even set a budget in your online account, and Facebook will never spend more than what you authorize. In addition, customizable objectives allow you to only pay for the actions and services you want.
4. You Can Track the Results
Facebook includes free analytics with every ad package. These numbers will give you a picture of how effectively you are marketing your home on Facebook. You can track how many engagements your ad incurred and what kind of conversion rate they are seeing. This information will help you identify where your marketing may be weakest so that you can better strategize for the future. These statistics update in real-time, so you can instantly see how your ad is doing at any given moment.
5. Their Remarketing Methods Are Excellent
Remarketing has to do with showing ads to people who have previously expressed interest in the product. This form of marketing uses leads that you have already generated. When somebody clicks on your ad, their information will be filed away in a system, which will send them a similar ad later on. Their information will be kept on hand even if they never engage with you further. Remember that people are more likely to do business with you after multiple engagements, so it's essential to establish multiple points of engagement.
6. It's Easier to Engage With Customers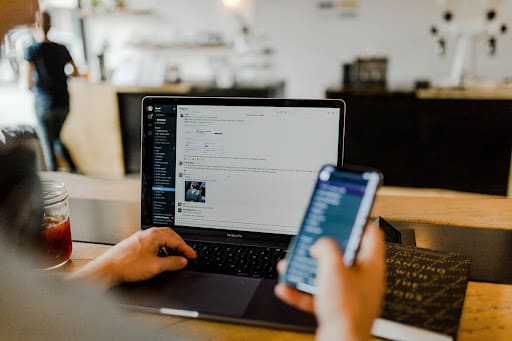 Facebook is a social media platform designed to connect people with one another. As such, it makes it incredibly easy for companies to dialogue back and forth with potential customers. Since the app supports many types of posts, there is no shortage of ways that you can connect with potential buyers. You'll likely include pictures and captions in your original listing, but you can also add a video tour or a 3D picture of your home. In addition to liking or commenting on the original post, potential buyers can share the post on their own profile or in a group. They can also reach out to you via direct message.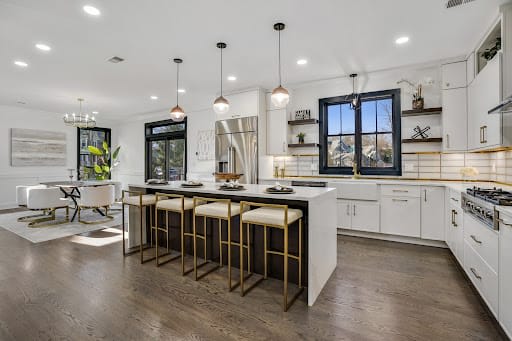 7. You'll Have a Wider Reach
Facebook is consistently a top result on search engines. Even if somebody isn't on Facebook, they may still find your home when searching for homes for sale in Westfield, NJ, on Google or Bing. This can drive extra traffic to your listing, especially if you strategically include relevant SEO keywords to position your ad at the top of the list of results.
8. You Can Set Up Custom Ctas
"CTA" stands for "call to action." This is where you'll encourage people to share your post, view your listing, or schedule a showing. Rather than simply including this call to action in the caption of your post, you can create a custom button on your Facebook ad that commands extra attention. This increases the likelihood that your potential buyer will take the next step to further engage with your home listing. Most marketing experts recommend that your call to action provides you with some way to contact the customer yourself, whether this is by the customer initiating contact with you or scheduling a time to see your home in person.
9. There Are Automated Customer Service Features
Facebook allows you to set up a default response when somebody reaches out to you over direct message. This way, even if you're not able to respond immediately, your customer will receive a thoughtful reply that confirms you received their message and will respond as soon as they are able.
Learn More About Facebook Ads From the Team at Michelle Pais Group
As you can see, there are several ways that Facebook can help you market your home to a greater number of potential buyers. This can lead to a quicker sale and a higher offer. The best way to ensure this happens is to partner with a realtor who understands how to use Facebook's marketing features to the best of their abilities when listing homes for sale. The
Michelle Pais Group
knows how to effectively market homes to sell quickly for the best possible price. Their agents boast a wide range of knowledge and expertise, and they are consistently recognized as a top-selling group in the New Jersey area. They would love to help you throughout the entire process of listing a home for sale.